Geospatial Engineering Students view navigation charts aboard the MV KNS Utafiti, at the KN Base, Mtongwe Jetty
Unit FGE434, in July 2021 and September 2021 at different organizations and institutions offering both Geospatial & Space Technology and Hydrographic Technologies related fields situated in the country, especially in Mombasa and Malindi.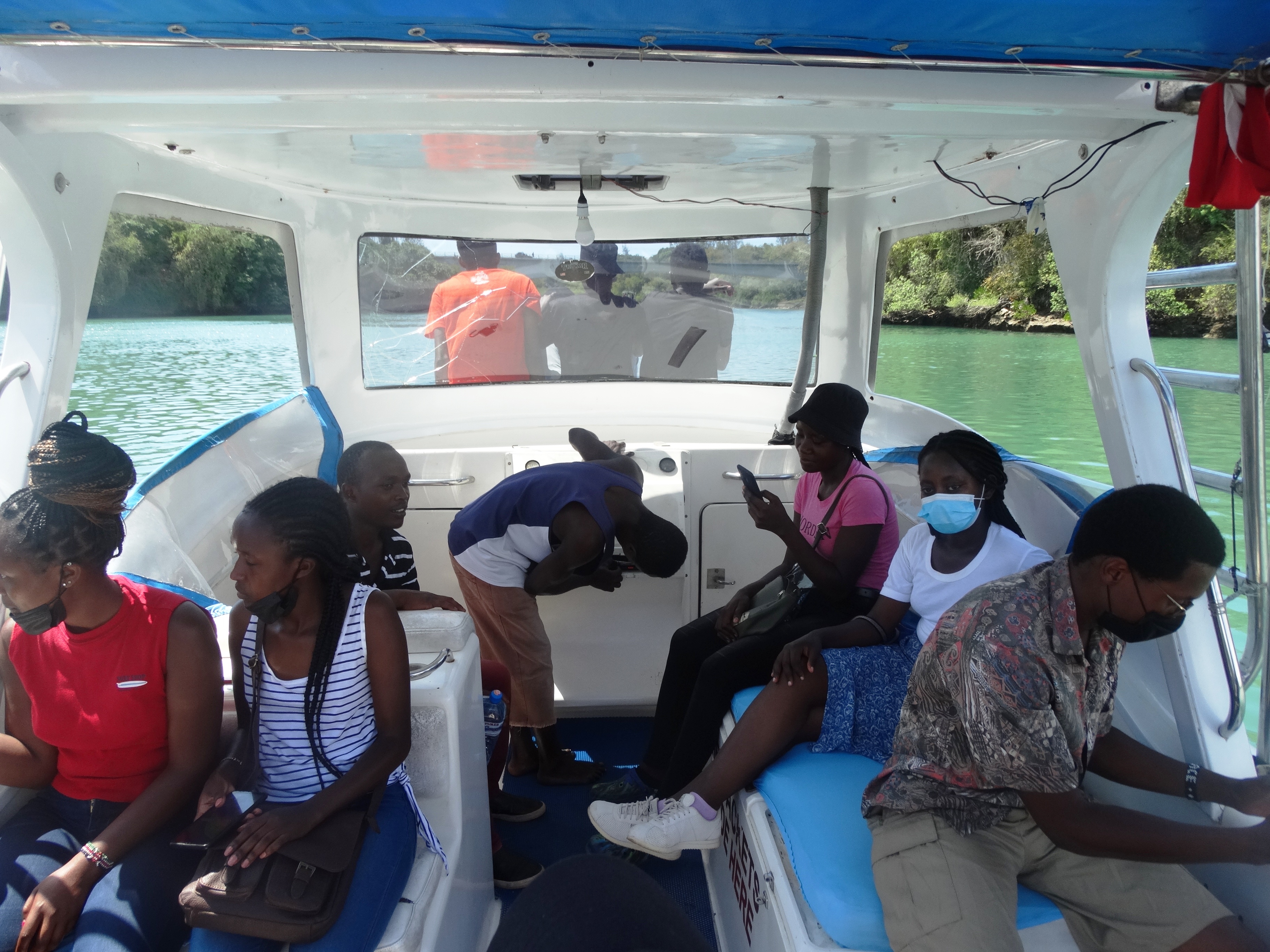 These two Hydrographic Mapping Projects were held in July 2021 and September 2021, in Mombasa and Malindi,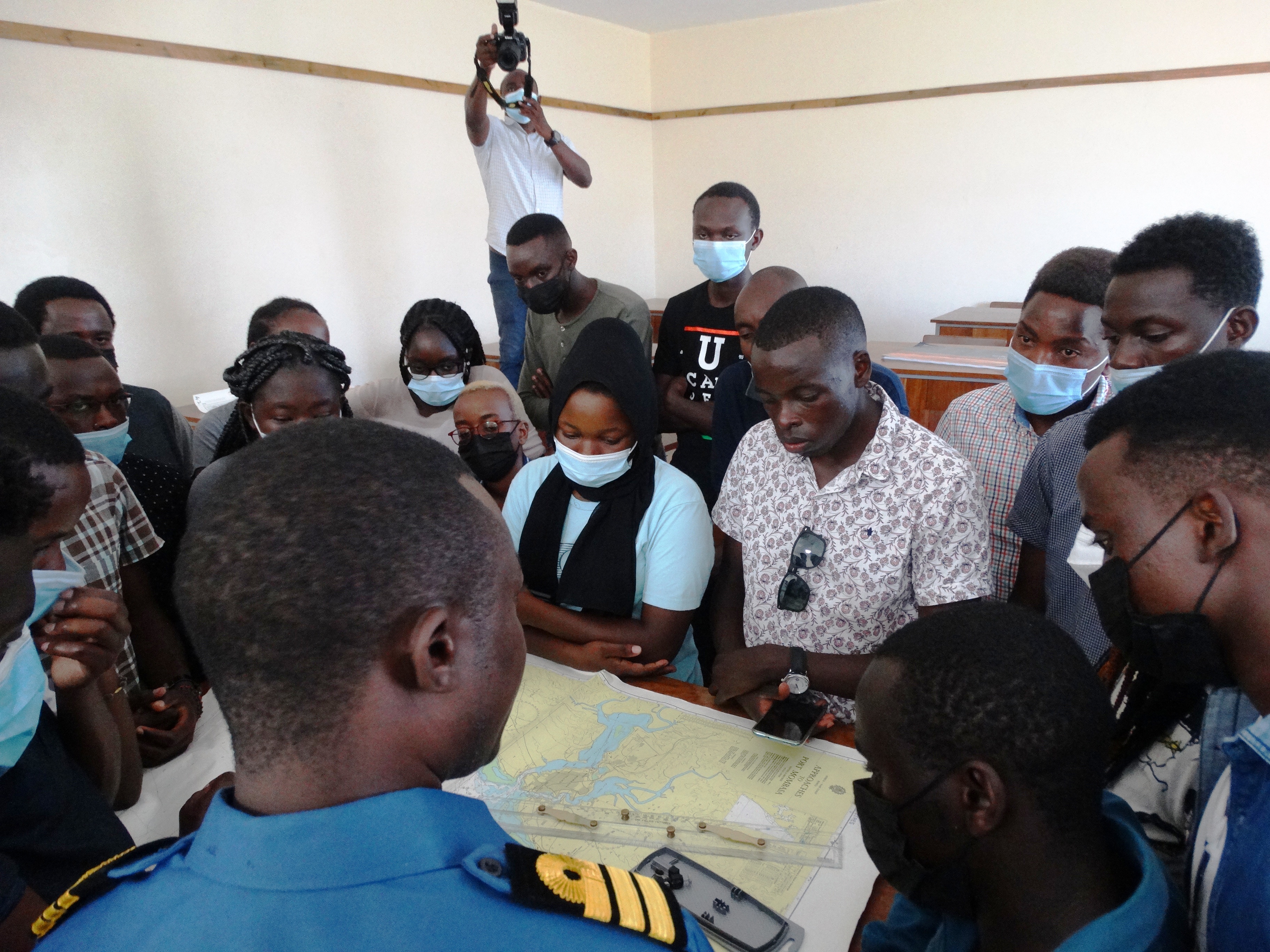 FGE434 is a mandatory unit that takes Geospatial Engineering students through various project-type Geospatial Engineering processes, including Hydrographic Mapping to enable them to be internationally competitive geospatial engineers by equipping them with the necessary skills under the guidance of both Lecturers and Technical Staff, and expert support staff from respective industry service providers. It is a unit that aims at giving students real life experiences and geared towards molding them into the work ethics and professionalism of a practicing Geospatial Engineer.