Vision
To be committed to scholarly excellence, consistently producing competitive graduates equipped with the cutting edge technology in the field of Geospatial Engineering.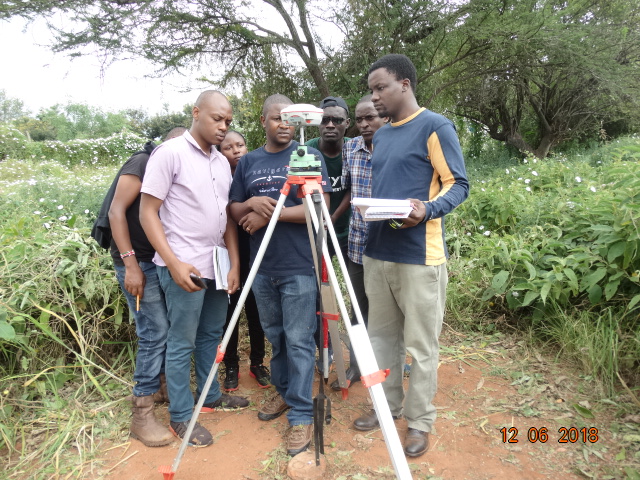 VISION, MISSION AND STRATEGIC OBJECTIVES
Part of the quality policy statement for University of Nairobi is commission to quality teaching and research and creative works, fostering an intellectual culture that bridges theory and practice and producing holistic graduates prepared for life of purpose, service and leadership.
As a department of University of Nairobi, Department of Geospatial & Space Technology is committed to quality training and research, fostering an intellectual culture that bridges theory and practice and producing holistic graduates prepared for future challenges. To this end our vision and mission as a department of university of Nairobi are stated below:
Mission
To provide quality university education, training and research in the field of geospatial and space technology so as to produce internationally competitive geospatial engineers by equipping them with the necessary skills and knowledge through lectures, research, tutorials, practicals and field visits/industrial attachments.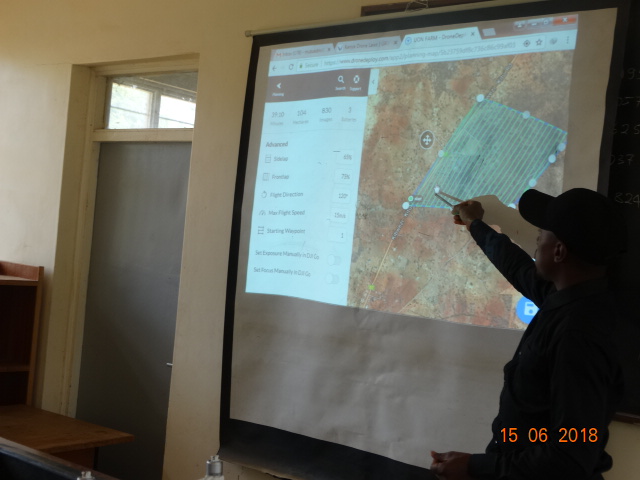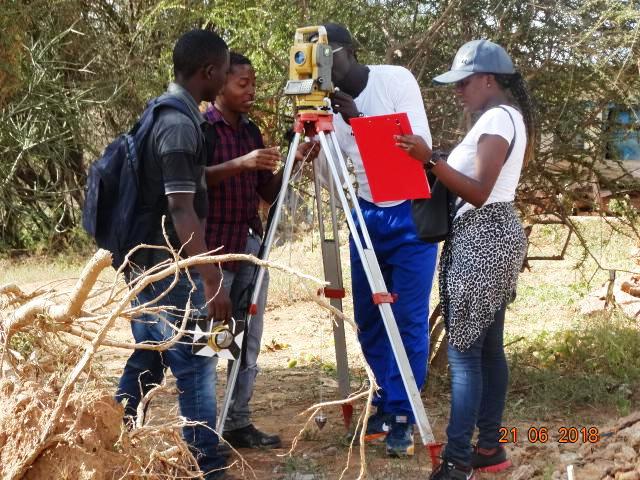 Our Goals
To be a model university Department
To become the department of choice
To be active in research and development
To provide consultancy and advisory services in the field of geospatial and space technology
Our Quality Objectives
To produce quality and holistic graduates in geospatial engineering through modern teaching methods, practical exposure and extra curricular activities.
To contribute to development of society through geospatial engineering research, innovation and consultancy.
To enhance the competiveness and image of the Department  through visiblity and customer satisfaction.
To generate and optimize the use of Departmental resources by following the laid down procedures.
Core Values
In our quest for timely and efficient service to our stakeholders, we shall be guided by the following values as articulated in the University of Nairobi Quality Policy Statement
Integrity: We are committed to acting with honesty, accountability and transparency;
Confidentiality:  We shall embrace the code of confidentiality in our service delivery;
Continual improvement:  We are committed to setting and maintaining high standards of what we do through continual improvement in service delivery;
Professionalism:  We are committed to performing our duties with the highest level of competence and relevant skills;
Teamwork: We shall embrace teamwork and collaboration within the department and with all our partners in the provision of services;
Efficiency: We shall endeavor to achieve the highest value of benefit from the utilization of our resources;
Courtesy:  We shall strive to be courteous, promote virtues of meritocracy and fair play at all times to all our clients;
Conformity to the rule of law: We are committed to respecting the rule of law in all our actions;
Respect:  We shall communicate a sense of respect and institute such measures as are likely to satisfy all our stakeholders.
CORE FUNCTIONS
Teaching and Learning: The department is offering market oriented programs that cover the whole range of all geospatial related fields.
Research: The Department offers graduate programs that facilitate generation of knowledge through research by very competitive staff.
Consultancy: Through the professional staff, the Department is involved in consultancy services within and outside duties.
Community Service: Both staff and students actively participate in community development such as being Board members of Schools.
Strategic Objectives
To offer geospatial academic programs geared towards meeting current and future societal needs through processes outlined in our ISO 9001:2015 standards.
To promote use of diversified and modern modes of teaching and training of geospatial and space engineers.
To carry out research and consultancy in the field of geospatial and space technology.