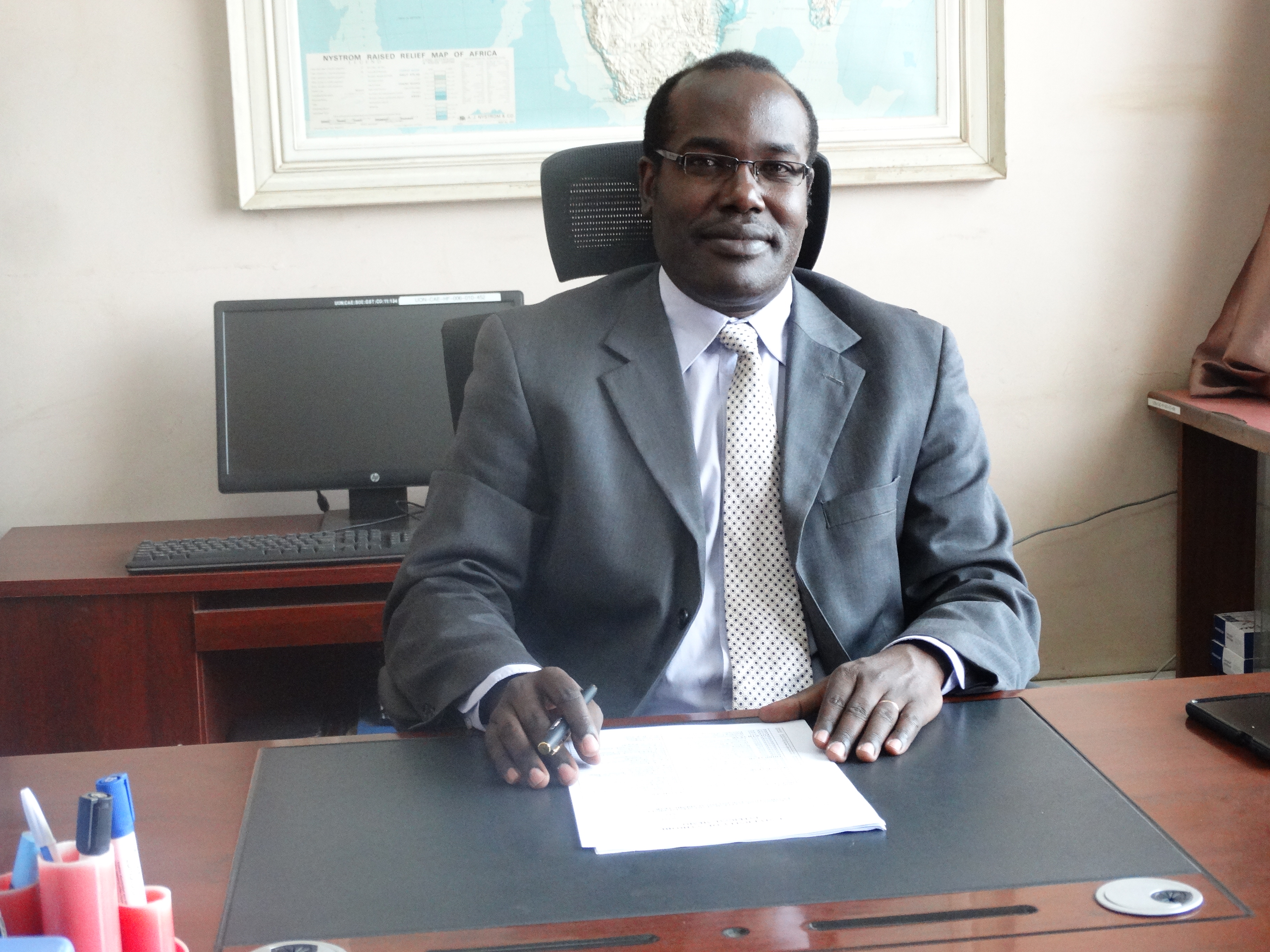 Dr. David Nyangau Siriba , Chair, Department of Geospatial & Space Technology
The Department of Geospatial and Space Technology (GST) in the Faculty of Engineering is located in the third floor of the American Wing (AW) in the Main Campus along Harry Thuku Road. The Department offers a Bachelor's Degree program in Geospatial Engineering, two Master's Degree programs, and PhD programs.
Teaching, Learning and Research in the Department is organized into five main thematic areas: Geodesy and Geodynamics, Geoinformatics and Geovisualisation, Land and Infrastructure Management, Positioning and Navigation; and Topometry and Measurement Systems.
BSc (Geospatial Engineering) program is a 5-year professional degree program and covers all aspects of the geospatial knowledge domain including Surveying, Geodesy, Hydrographic Mapping, Satellite Positioning, Remote Sensing, Photogrammetry, Geographic Information Systems, Cartography, Cadastral Surveying and Land Management among others. The program is fully recognized by the Institution of Surveyors of Kenya (ISK) and the Land Surveyors Board of Kenya (LSB).
Our goal is to empower our students with Knowledge, Skills, and Values in the field of Geospatial Engineering that will prepare them to excel in an ever-changing world.
The department conducts research, innovations and consultancies in the various thematic areas that contribute to development of society. This is by aligning our research to the achievement of the UN Sustainable Development Goals (SDG), The African Union Agenda 2063, the East African Community Vison 2050, our national Vison 2030 and corresponding Medium Term Plans (MTP). Some of the research project include: geospatial technology application in cadastral surveying and mapping, and land administration and governance, natural resource management, disaster management, facility management, climate change, food security, water resource management and education among others. These projects are undertaken in the framework of final year projects, collaborations with industry and international linkages.
The department has a staff of 14 lecturers, with an average annual student population of about 300 undergraduate students and 20 master's students and 8 are currently pursuing their PhD studies in various areas of geospatial engineering.
Chair,
(September, 2023- Present)
Department of Geospatial and Space Technology